Save 21% for 12 months - Happy 2021!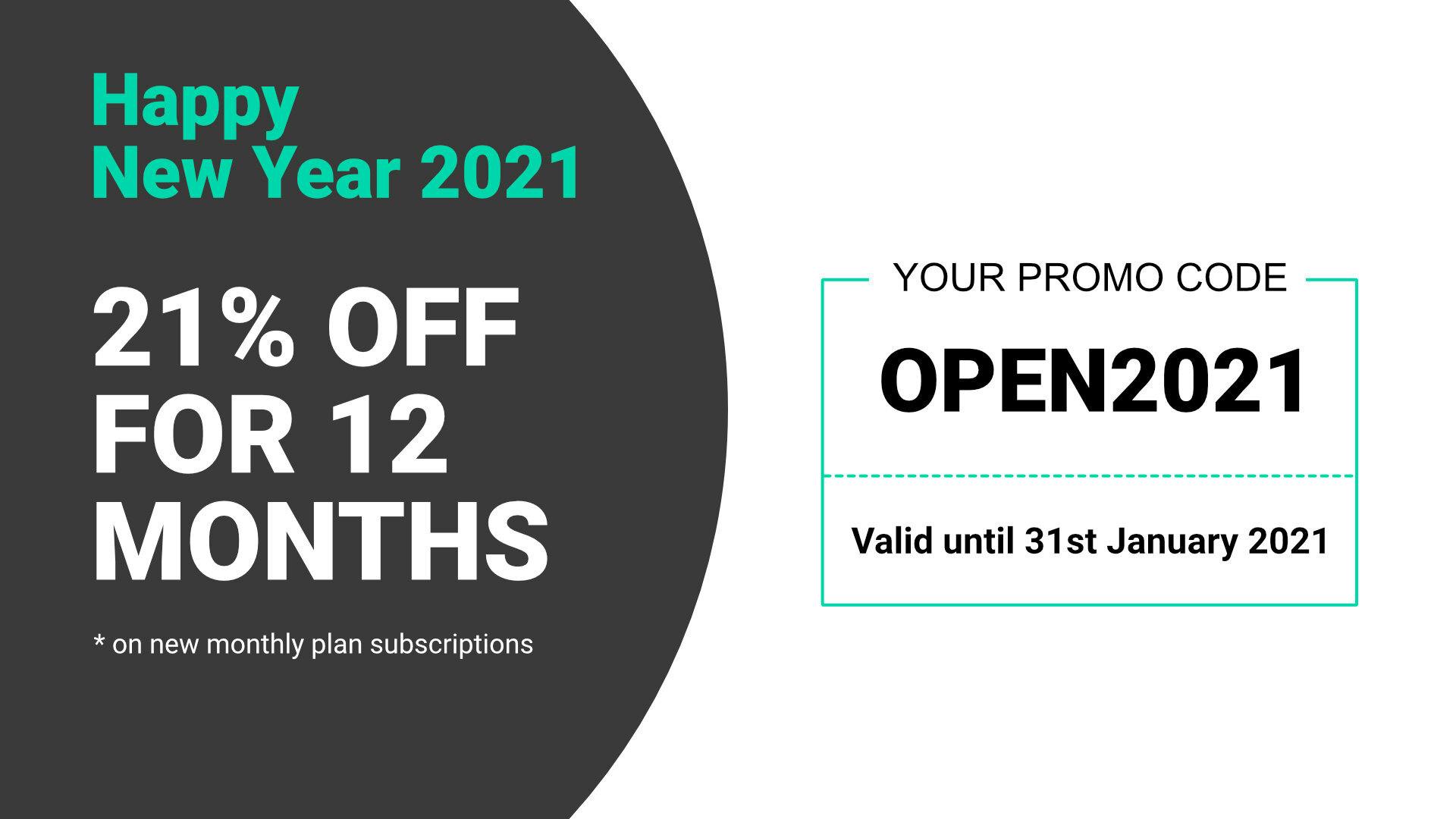 It's the start of a new year, one that offers hope and promise. Now more than ever, it is important to stay connected and reach further.

This year we're making that goal easier by offering new ConnectionOpen monthly plan subscribers, 21% off for ALL of 2021!

Whether you choose Basic, Standard or Pro, simply use the offer code OPEN2021 when you sign up for a monthly plan before February 1st and you'll save 21% off your first 12 payments!

To find out which plan is right for you, check out all the details on the plan pricing page. Just remember you'll be saving 21% off those prices for an entire year!

If you don't have a ConnectionOpen account yet, you can create one for free here.

Wishing you a Happy, Healthy and Hope-filled 2021,
ConnectionOpen Team

Terms & Conditions: 
New subscriptions only. 21% off monthly plan payments for 12 months only, if the plan is cancelled, discount is cancelled also. Users must sign up before 01 February 2021, using promo code OPEN2021 to qualify for the offer.